Understanding Today's Financial Environment
Welcome, we're Wealthplan Partners, a financial organization in Omaha, NE. We understand that individuals face unique challenges as they prepare for retirement. We can help take the mystery out of preparing for today and tomorrow. Whether your goal is preparing for retirement, college savings, or estate strategy, our personalized service focuses on your needs, wants, and financial goals and objectives. 
Our professionals have years of experience in financial services. We can help you address your needs of today and for many years to come. We look forward to working with you through all stages of your life. 
Contact Us
Meet our Retirement Plans/Foundations Experts
Learn More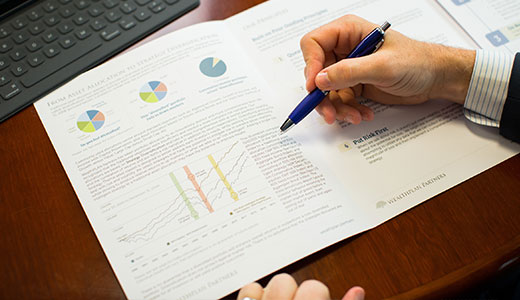 ×
Recent weeks have seen some extraordinary moves in the financial markets, as the world reacts to the spread of COVID-19. Please know that we are closely monitoring current news and economic reports, and we are committed to supporting you through this season. Feel free to contact us any time, for any reason. We are here to help.
Helpful Content
Getting the instruments of your retirement to work in concert may go far in realizing the retirement you imagine.
How does your ideal retirement differ from reality, and what can we do to better align the two?
It sounds simple, but paying yourself first can really pay off.